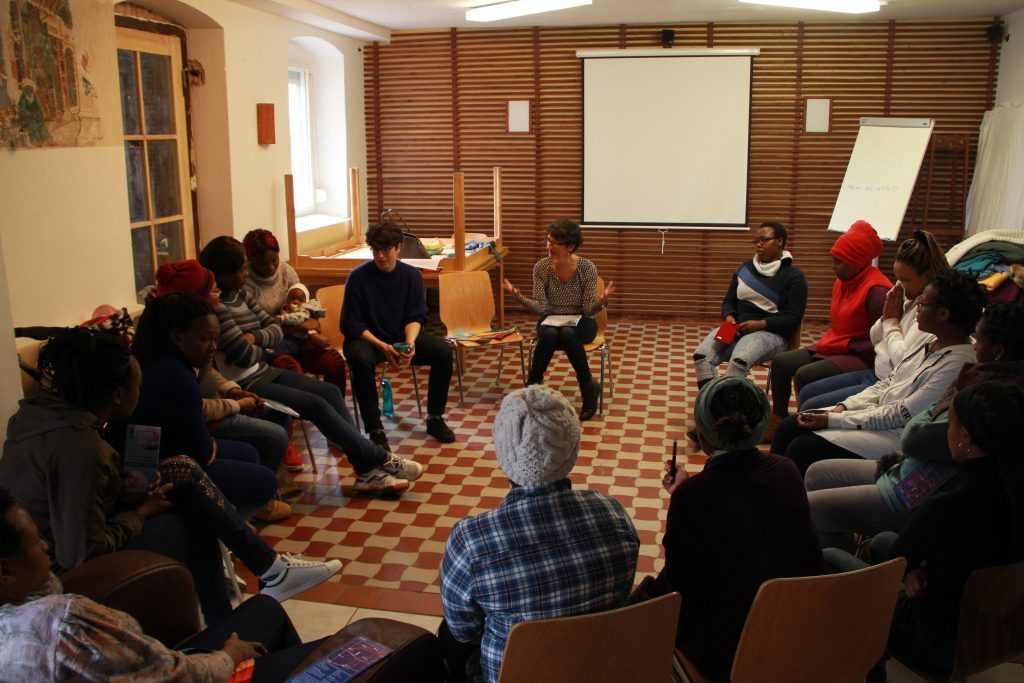 Due to lack of information and many questions from the refugee women we are working about the topic reproductive health.
We decided to empower ourselves by learning more about our own bodies.
Therefore we invited experts of the "feminist women health center" (Feministischen Frauen Gesundheitszentrum ) in Berlin to facilitate a workshop on the upper body.
In the workshop we learned about the self-examination of the breast.
First we got informations about the structure and anatomy of the breast and the changes it goes through in a lifetime. Then we learned practically how we can examine the breast ourselves and so learn more about our bodies and to sense hints for possible sicknesses.
Afterwards we reflected about how we can make this knowledge accessible for more refugee women. We have a flyer that the women who took part in this seminar will share their knowledge during our regularly visits in the lagers.
All women were very positive about the workshop as they learned new things.
We couldn't talk about all important topics and questions so we will plan further seminars on womens' health.