22.09.2017 Women Breaking Borders Konferenz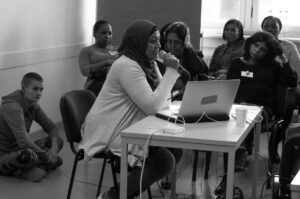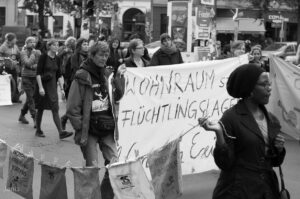 22.06. 2017 Workshop in Göttingen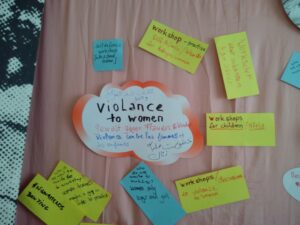 8. März 2017 in Eisenhüttenstadt
08.03.2016: zum internationalen Frauen*Tag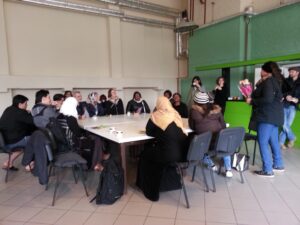 13.03.2016: Zum Frauenfrühstück beim DGB in Hannover
12.09.2016: Minifestival und Floßtour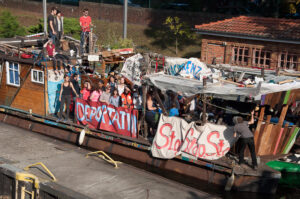 18.04.15: Protestkundgebung gegen Asylrechtsverschärfung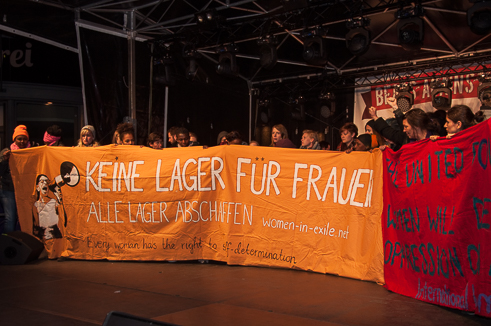 Workshop "Von persönlichen Problemen zu politischen Forderungen" am 11.04.2015
Alle Fotos©Women in Exile & Friends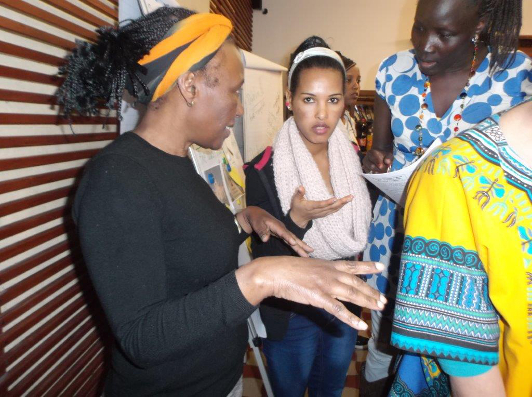 Einige Bilder von unserer Demo am 07.03.2015
Alle Fotos©Women in Exile & Friends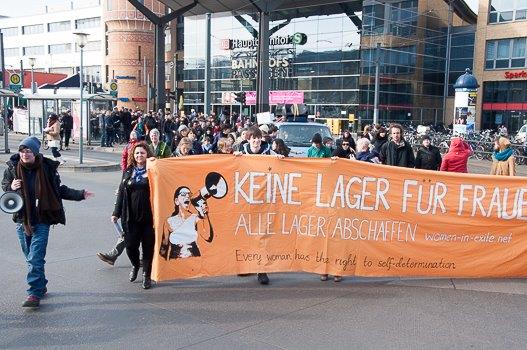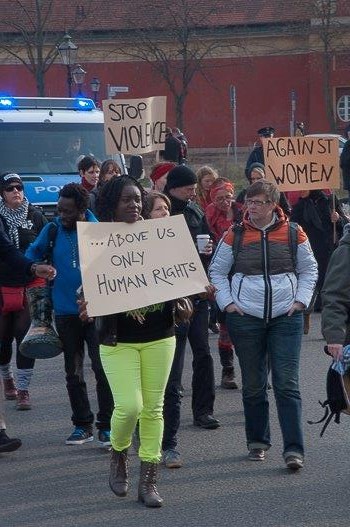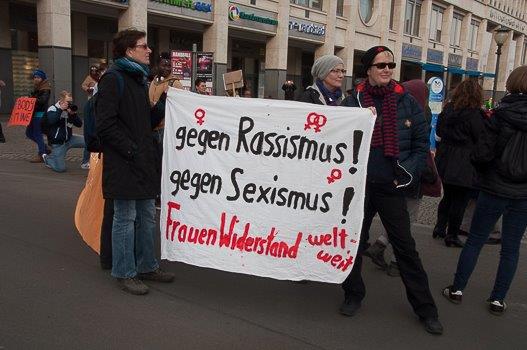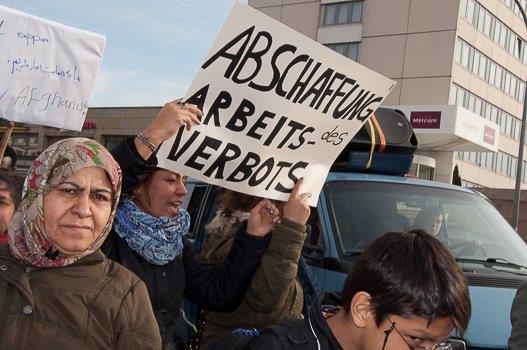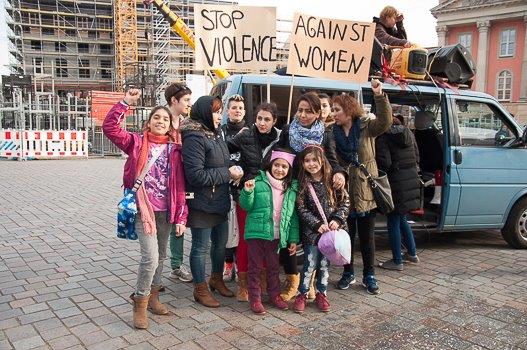 Einige Bilder von unserer Floßtour: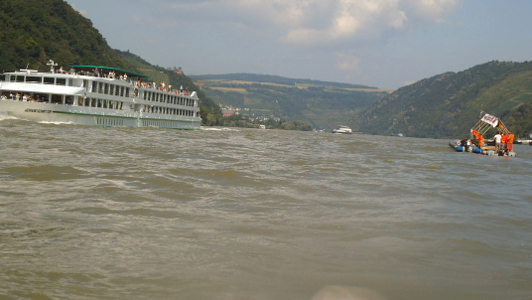 Kleines Floß und großer Ausflugsdampfer an der Loreley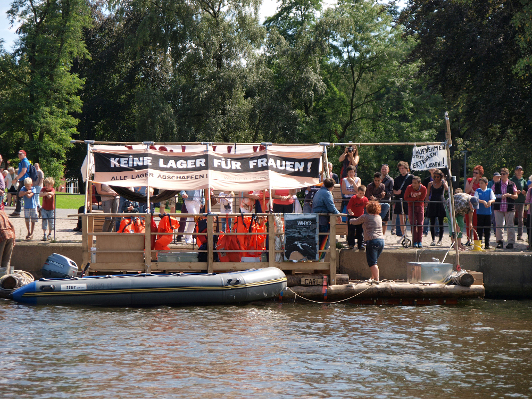 Ankunft in Oberhausen 2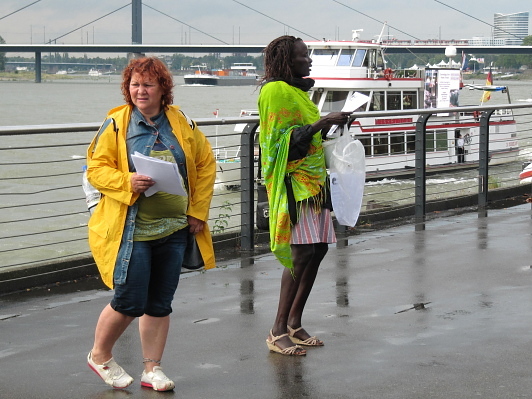 Verteilung von Flugblättern nach der Ankunft in Düsseldorf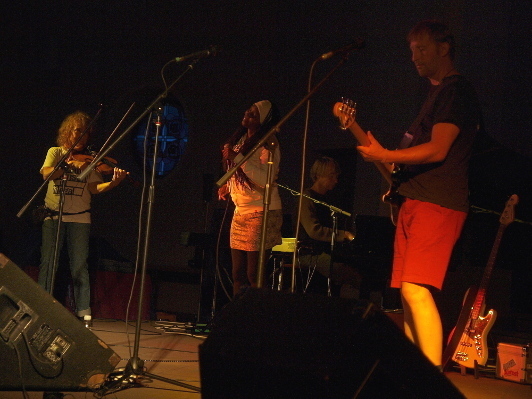 Konzert in Dortmund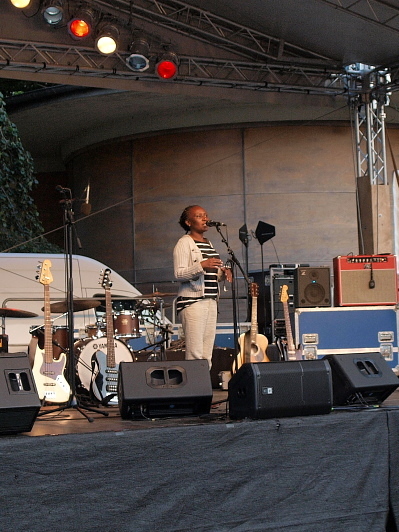 Elisabeth Ngari, Gründungsmitglied von Women in Exile, spricht in Bonn auf der Bühne
Mehr Fotos im umbruch-bildarchiv.de: "Women in Exile & Friends" kommen nach Hause
Floßtour für die Freiheit Konzert und Start in Nürnberg

Mehr Bilder hier: http://www.ipernity.com/doc/688079/album/634771 und hier: http://www.flickr.com/photos/koernerfresser/sets/72157642875986374/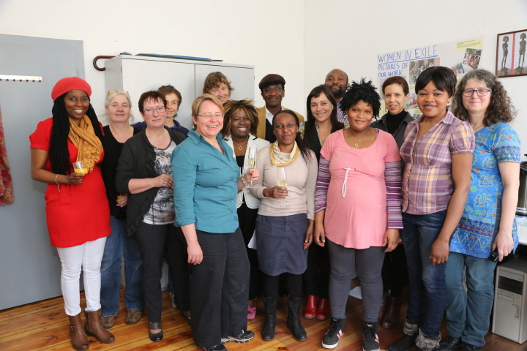 21.03.2014 Die kleine Feier zur Eröffnung unseres "Büros" in Potsdam. Meht Bilder von der Feier gibt es hier: http://www.ipernity.com/doc/688079/album/638017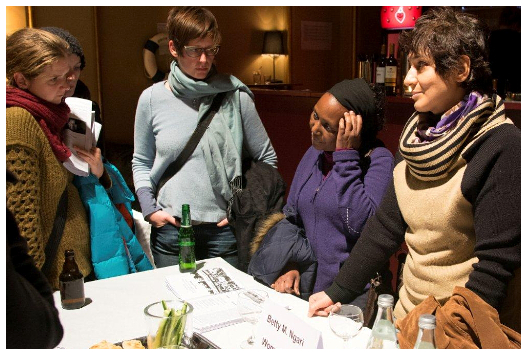 Taking part in the 'Asyl-Monologe Spezial' on 05 December 2013
DEMONSTRATION 8 MARCH 2013 INTERNATIONAL WOMEN'S DAY
Why we demonstrated again in Potsdam…
DEMONSTRATION 8 MARCH 2011 INTERNATIONAL WOMEN'S DAY
"No to Lagers for Women! Close all Lagers!"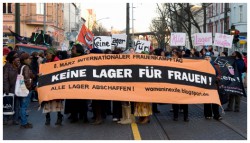 Foto©Adrienne Gerhäuser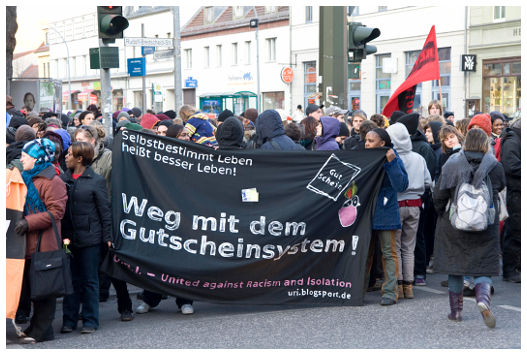 Foto©Adrienne Gerhäuser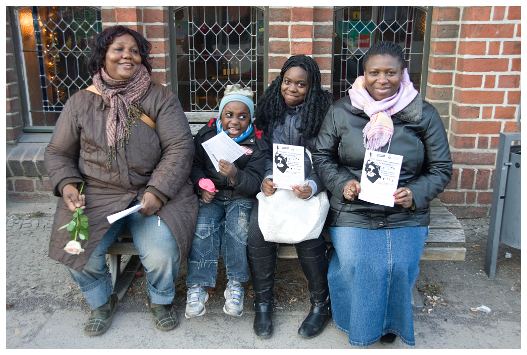 Foto©Adrienne Gerhäuser
Two of the founding members of "Women in Exile" and their siblings waiting for the demo to start.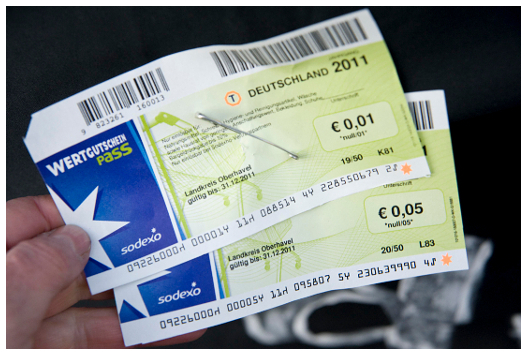 Foto©Adrienne Gerhäuser
Our question to the authorities concerned: "How much does it cost to produce this beautiful piece of paper worth €0.01?"
"Women in Exile" is fully supporting the refugees in Hennigsdorf, especially the women, URI and all the groups involved in the Gutscheinboykott in Hennigsdorf.
Women and children suffer more from the voucher shopping system because they need some specific items which the "Gutschein" is not entitling them to buy.
SORTING PRESENTS FOR THE CHILDREN (NAME AND AGE)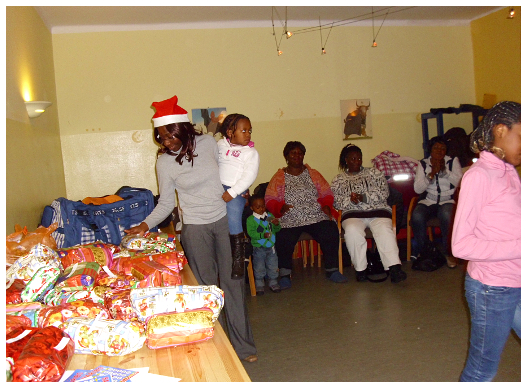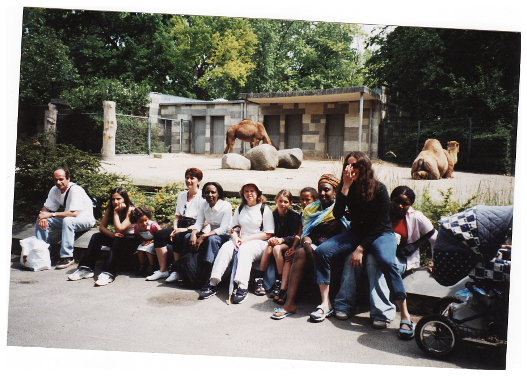 Women and children visiting the Berlin Zoo
An opportunity to get outside the Heim is always welcome and a visit to the Zoo brings such joy not only to the children but to the adults as well. It is a rare occasion, "Women In Exile" organises such events through their supports during summer vacations to enable the women and children to break the monotony of their Heim lives which have driven many of them to depression and other unexplained ailments.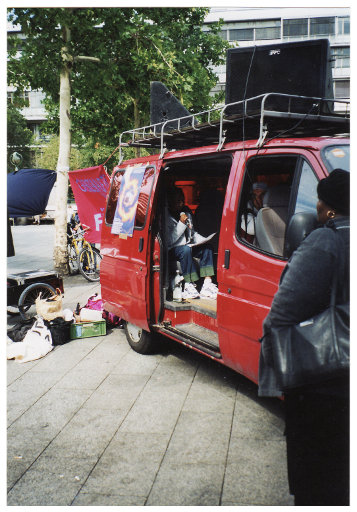 Protest against Gutschein, Lager and Residenzpflicht
Women in Exile works closely with groups fighting against racist laws imposed on asylum seekers as portrayed in this picture in one of such protest actions in Berlin.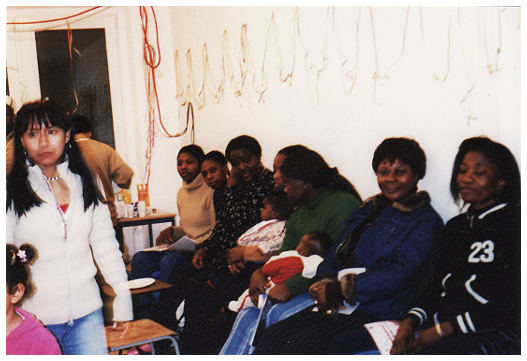 A meeting in one of the Heims
After one of our monthly meetings in the Heims, women and children sit together to enjoy a meal prepared by some of the women of the Heim before the ones coming from other Heims can travel back to their respective Heims.