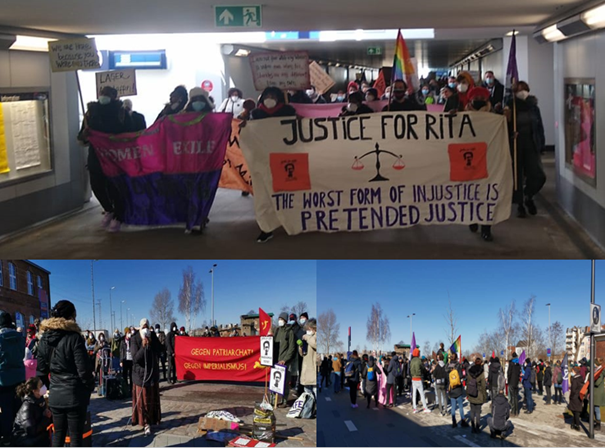 Cottubus here we are and we are many!!
As we continue to focus on helping women gain full and equal participation in the global development, the memory of our loved ones who were discriminated and eliminated are still fresh. Our question is "how will we shape a more equal future for Women while refugee women are silently dying in the isolated camps, perpetrators still enjoying their freedom and no Justice to the victims? AREN'T WE WOMEN?
We continue to demand justice for Rita, the continuation of the investigation and the abolition of all camps!
We need adequate prevention, law enforcement and sanctioning of feminicides. The lives of refugee women count!!