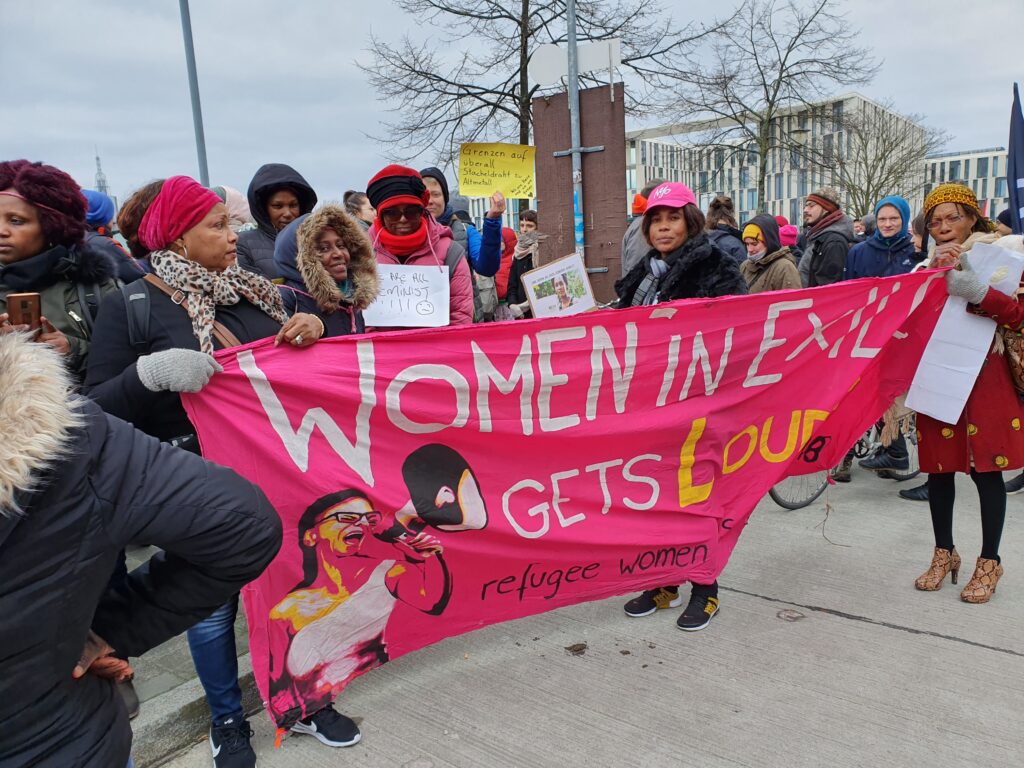 The International Women`s Day history is celebrated for different reasons in different regions. This is why, we from Women in Exile and Friends will this year, like every year, reclaim the streets with other feminist groups because we are many, we are strong and we fight together.
We join women, lesbians, inter*, trans* & non-binary people around the world, take to the streets and fight for our rights against all kinds of discrimination and violence.
We live in a patriarchal society with male dominated structure where women are discriminated socially and politically. We call for participation feminist and solidarity men along with the women on this day. Together we will make the world will be a better place.
We want to come together, draw attention to our struggles, and to fight together in solidarity to make our voices loud against all racism and discrimination on refugee women. For this reason, we invite you all to join us in Potsdam, Brandenburg on March 7th, the day before the international day.
A woman in herself is a full circle and complete within herself she has inside her the potency to fight for whatever is right.