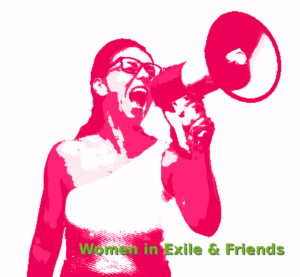 Ralley on 8th of March 2017 from 12:30 – 15:00
in front of the Central Reception Center (ZAST)
Poststrasse 72, Eisenhüttenstadt
Who comes to Brandenburg as a refugee, is first put into the central reception center in Eisenhüttenstadt. Here, it will be decided whether you get a chance to apply for asylum at all.
This decision is a matter of life and death. People are living in constant fear to end up on the other side of the fence the next day. In the deportation prison which is located in the same compound.
Refugees are kept here in Eisenhüttenstadt without a clue about when and where they will be transferred next. Instead of granting them asylum they are treated like criminals. The officers take fingerprints… Again and again, violent assaults happen, especially against women and children. There is no privacy.
Cases of sexual abuse by the employees of the German Red Cross (DRK) that were made public are only the tip of the iceberg.
This is why we say:
No Lager for Women and Children! Abolish all Lagers!
No to the (new) asylum laws! Stop Deportation!
COME & JOIN US ON 8th OF MARCH IN EISEN!
Download, print and spread our flyer auf German and English.