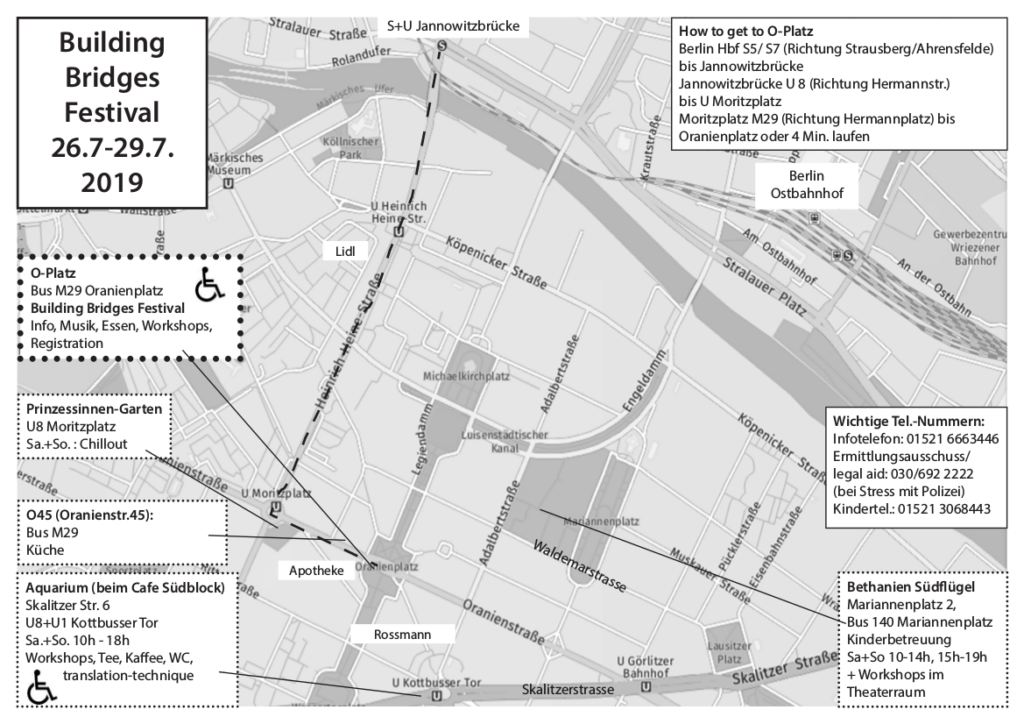 The building Bridges Festival starts tomorrow on Friday at 12°° noon, we
are excited and looking forward to having you. So far over 150 women and
60 children have officially registered and many more are requesting for
participating through telephone calls and emails.
How to arrive:
The festival is taking place at "Oranienplatz" , 10999 Berlin
From Berlin Hauptbahnhof take Sbahn to Janowitzbrücke then Ubahn 8 to
Moritzplatz. Form there 5 min walk (see map attached).
On arrival please report straight at the info table and from here you
will get all the information about the festival.
We are Still looking for people who can help us out with farsi
translation, if you can do so please present yourself at the info table.
For any questions, here is the number of our Info Telephone: 01521
6663446 (also whatsApp)
If you have the possibility, please bring a bed sheet.
We are excited and looking forward to seeing you all!
Your Building Bridges Orga Team