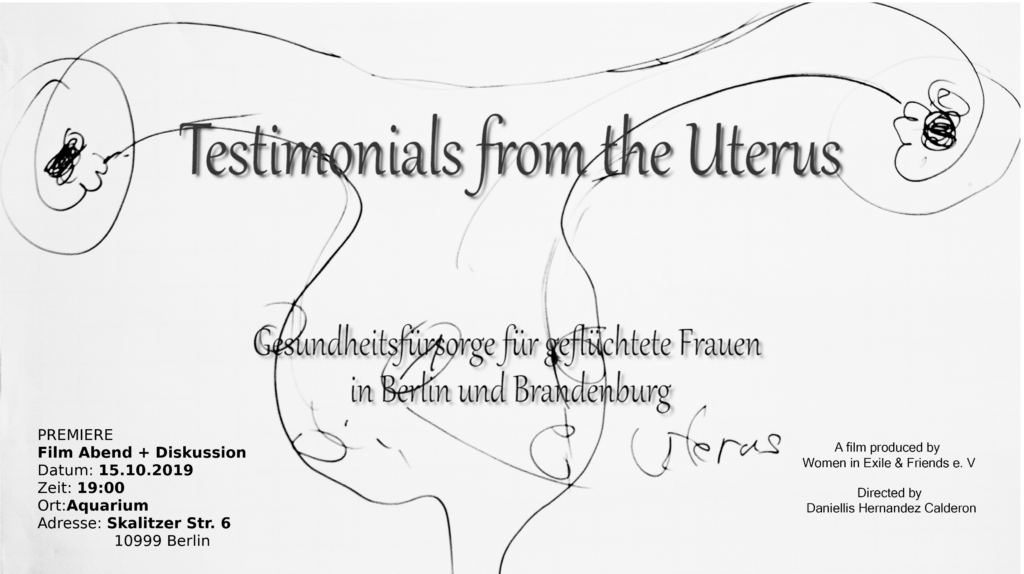 On the 15.10 we will do the premier of our film "Testimonials from the
uterus", a video part of our health project "Health care for all without discrimination".
In the film three refugee women give the testimonies regarding different experiences they have had around their health issues and how the health care system treats them as asylum seekers. Also proffesionals supporting refugees share the reflections of what is means to be a non-citizen when trying to access the German health care system.
After the screening of the film, there will be a panel discussion with
Women in Exile, Medibüro, Komm Mit, and Fluchtlingsrat Brandenburg.
Film screening + panel discussion
Date: 15.10.2019
Time: 19:00
Place:Aquarium
Address: Skalitzer Str. 6
10999 Berlin