1: Empowerment Workshop: From Personal Problems to Political Action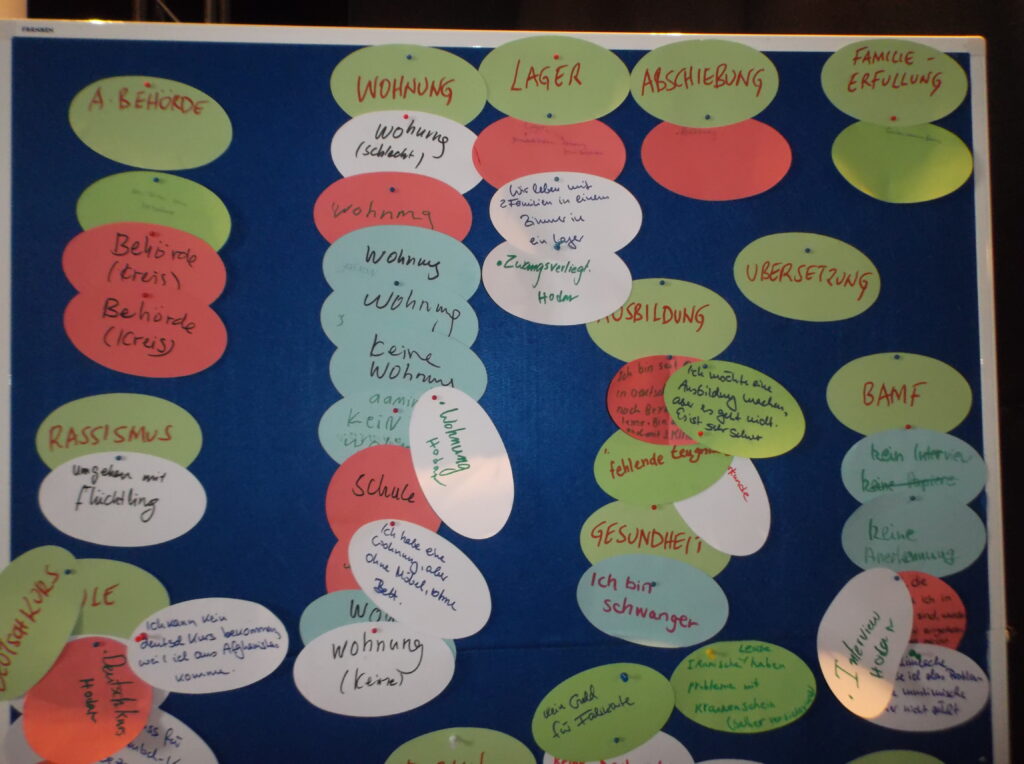 As Refugee Women, we are confronted with many problems every day. In this workshop, we create a space for exchange and try to see that our problems are not individual only. We often lack the power, the contacts and information to deal with these problems. And the lager accommodation system is supposed to discourage us and to isolate us from the rest of the society. We discuss how to improve our situation and why it is important to organize together. We need to stand up for our rights as women living in this society.
2: Women, Asylum and Solidarity/How open are my political structures to refugee women*?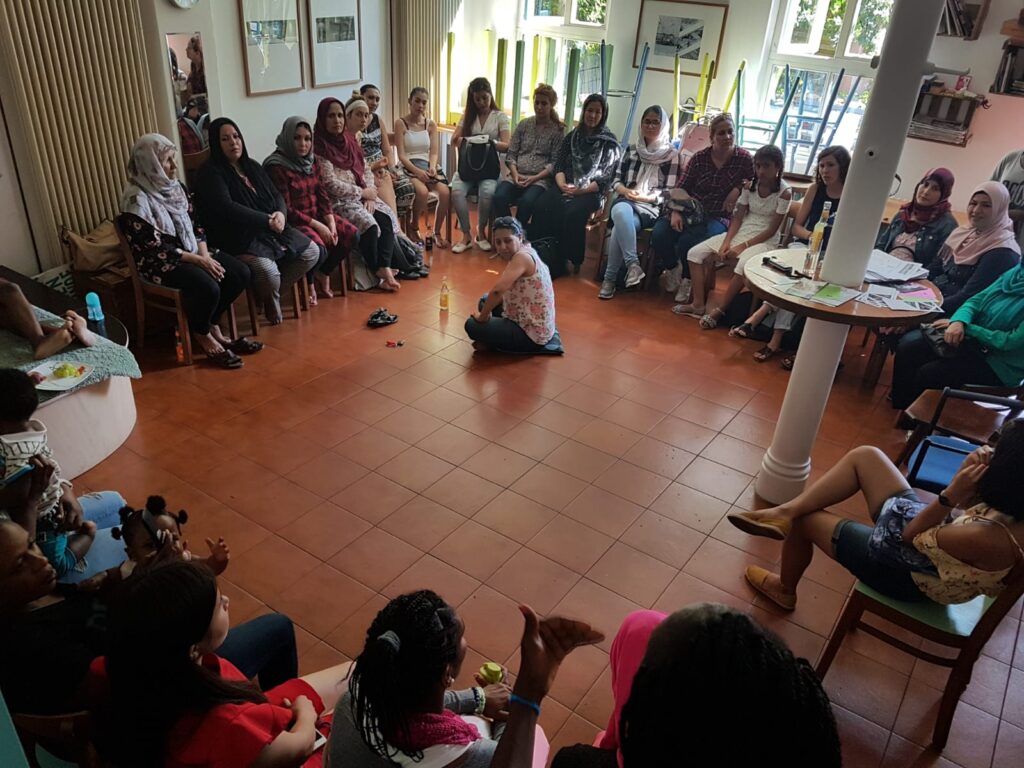 It is important to address racism, sexism and homophobia in connection with refugee movement. On the outside we try to have a united fight, but from inside there are a lot of divisions depending on privileges. Some of us practice racism, sexism and homophobia without even being aware of it. This comes sometimes from the refugee and sometimes from the supporters.
It is important to know ones limitation in terms of support. Supporters sometimes spend a lot of energy trying to support individuals but forget that this cannot be forever and forget it is more important to empower these individuals: "do not give me fish but show me how to fish".
We refuse a concept of the supporter-supported relationship as one part only giving and the other only taking. Instead, we want to work on our own concept of working together in solidarity.
3: Right to Health care for all !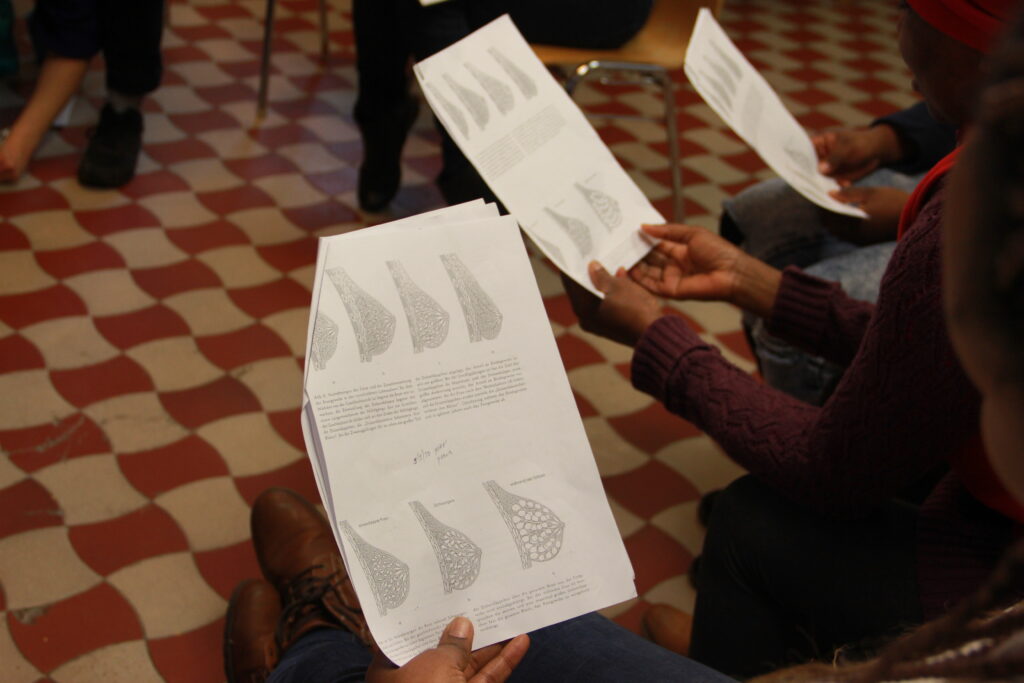 The "Asylbewerberleistungsgesetz" was passed in 1993 to discourage asylum seekers from coming to or staying in Germany. It is racist and discriminating!! According to the "Asylbewerberleistungsgesetz" treatment of acute diseases or pain is covered. For any further medical treatment one needs to individually apply at the Sozialamt. This means that unqualified people decide on our health! Even though the new health insurance card was introduced in some regions, for special treatment we still need the permission of the Sozialamt.
This is a violations of the human right for health, which should guarantee access to health coverage for all people regardless of their financial or residence state.
There are countless cases of refugee women which undergo operations without explanation or even informing properly in a language they understand and the women often don't know about their rights.
A lot of sicknesses from which the women suffer have their roots in the bad living situation in Germany: anxiety of having to live in the lagers with no perspectives, the tiresome asylum system and racism. All this cause psychological problems, stress and traumas for which we come to the conclusion:
"the lager, the system, the racism makes us sick!"
4.Deportation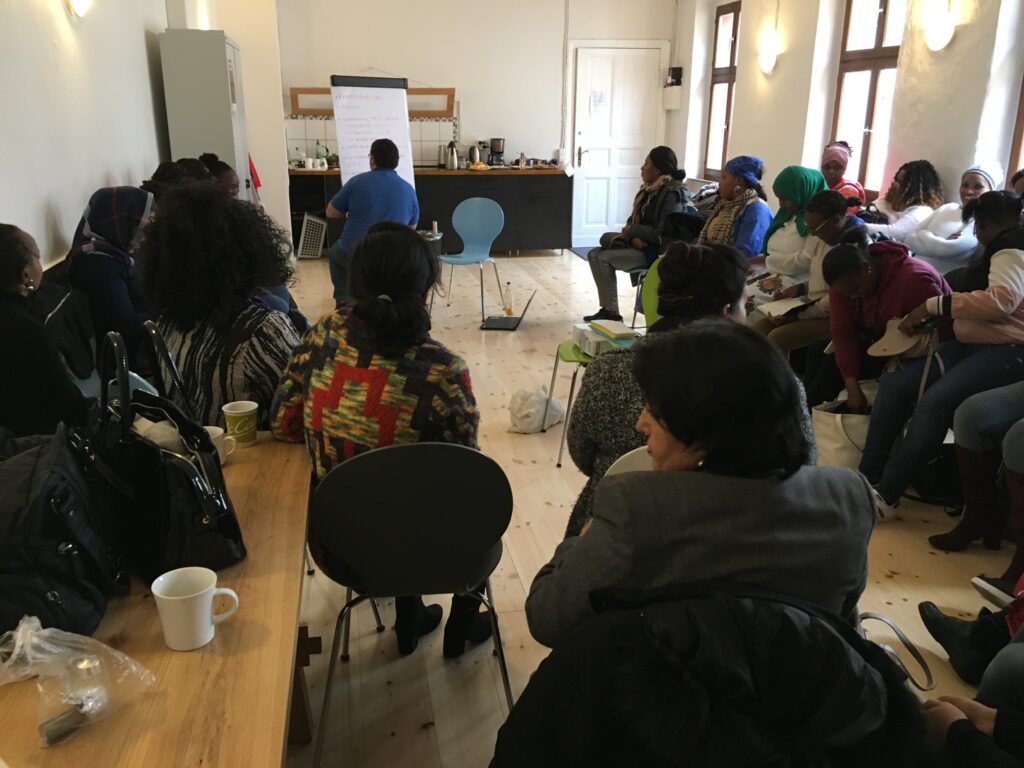 Recently the laws governing refugees have been changed, making it much easier to deport asylum seekers even the sick. The Dublin deportation system is reinforced. The European Union is trying to stop people from coming to Europe by all means. Instead of granting the Human Right to Asylum, people are treated as criminals as soon as they enter European ground. They can even revoke your status after some years and deport you then. The state is doing everything possible to keep asylum seekers in constant fear of deportation: How one can stop their own deportation? In what situation do you not feel safe and what do you expect from your colleagues? How we can fight together to make a political change on mass deportations?
5. Climate change is a flight reason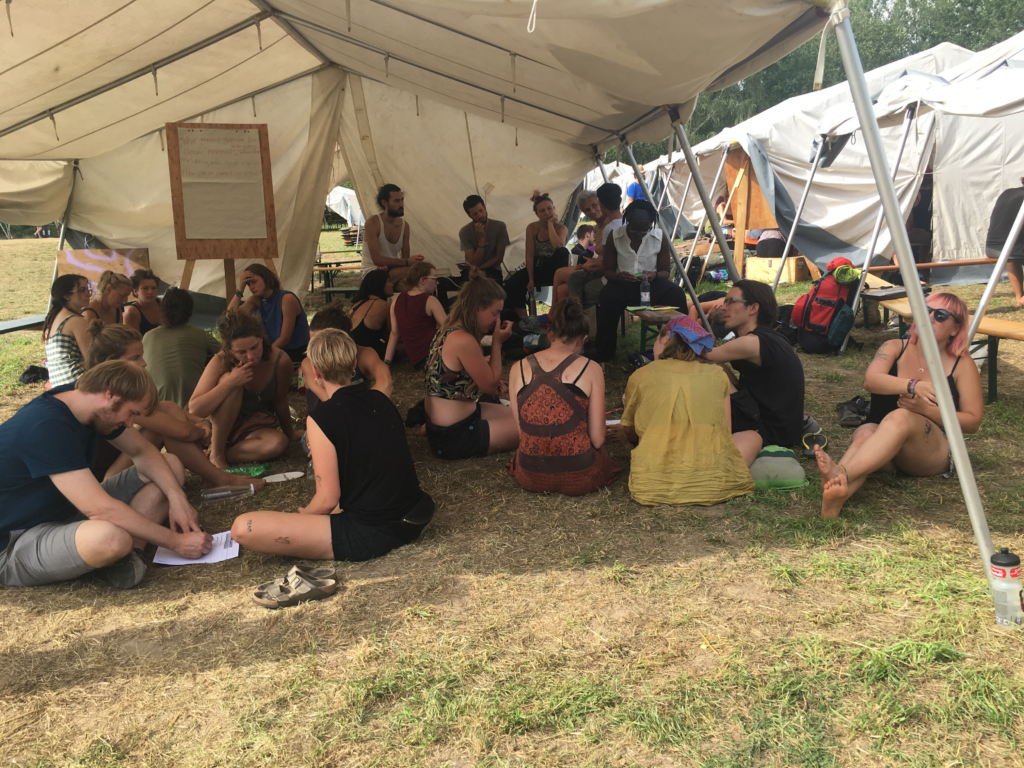 From a refugee women perspective we share how we see climate changes as one of the flight reasons and leading to migration.
Land- & Water grabbing, the destruction and change of eco-systems, labour and resources exploitation as as factors contributing to climate changes and affecting peoples lives leading to migration and flight. Discussing on concrete examples from Kenya flower industry and tropical deforestation in African countries and the role of multinational companies.
-How can we work together and be part of an international movement against climate injustice?
-What practical steps should the climate movements in the global north take into consideration, in solidarity with the global south?
-What barriers do we see in connecting our fights?