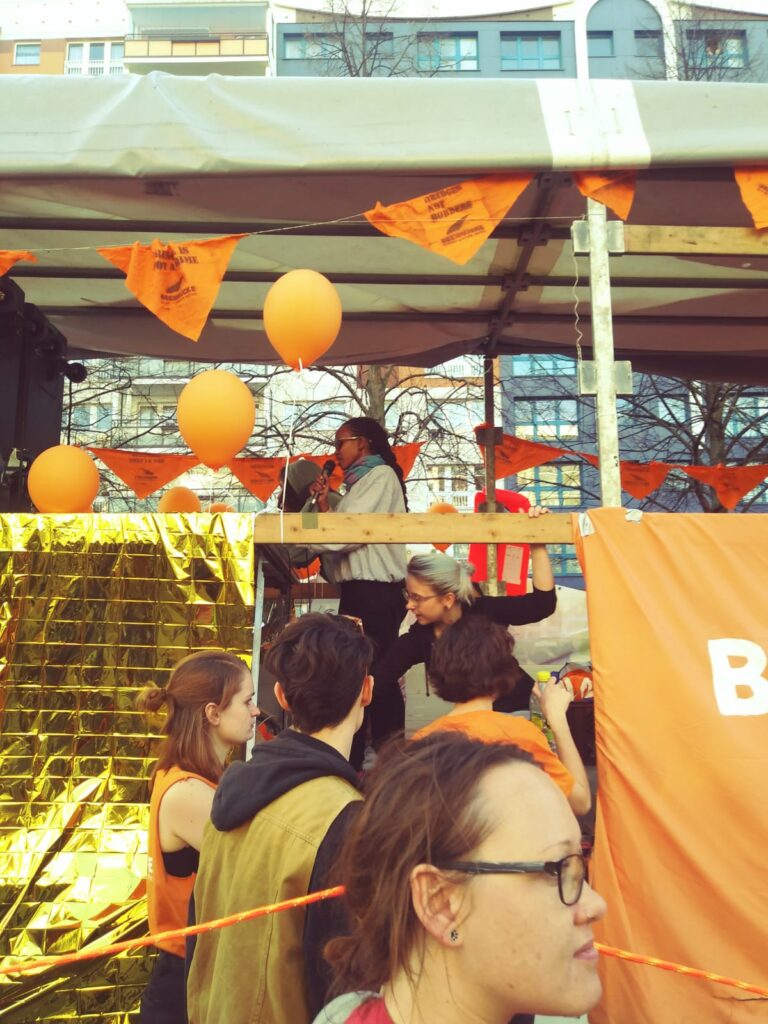 Refugee topic has been dominating the German politics for long but now it has also become a vessel to achieve an entry into the German parliament. This is clearly reflected on the current parliament which is dominated by members from parties who shout loud against refugee like the AFD or those supporting the criminalisation and racist policies of the interior minister Seehofer. Seehofer racist policies has led part of the civil society to belief that refugee is the problem in German and as long as "refugees" are deported and denied entry, Germany will be become great again.
The refugee laws are changing daily from bad to worse – from the backlash of the Residenzpflicht, vouchers etc. to new mass accommodations in the AnKER centers, the new law draft proposals from Seehofer such as the police laws and the "Geordnete–Rückkehr–Gesetz on quick deportations and criminalization of supporters and civil society. What is Seehofer and this government cooking for us, as refugees next?
In 2015 those who were rescuing refugee and migrants crossing the dangerous seas from Africa and Asia were celebrated as heroes. Today they are criminals and the "Frontex" are the heroes because they watch refugees drown or die by forcing them to go back before they access borders; to deaths in the deserts, to poverty and in case of Libya to slavery. Our question is what happened to the humanity and solidarity from the civil society, that they seat back and see human rights being abused to a point where those rescuing the same people are being criminalised. How come that the laws governing refugees are becoming tougher everyday and human rights activists being criminalised? Is it because that part of the civil society solidarity is partial?
As women and refugees we are in a particularly sensible situation when migrating. Often we become victims of trafficking, prostitution, sexual violence, and here in Germany, we are double victims and discriminated against not only by racist laws and discriminating refugee laws but also as women. But, we keep on fighting to break borders which are not only the territorial drawn borders but the ones inscribed "inside" as well as "outside". These boarders follow refugees/migrants and deny them to access safety, justice, health and education.
These boarders are not felt by citizens since they pass them largely unnoticed and take access to cross them for granted. But the loss of civil liberties for citizens is often foretold by the treatment of non-citizens. We cannot be successful if part of us is held back. We refugee women condemn racist laws, deportation policies and the existence of camps. We will not stop breaking boundaries by raising awareness of flight reasons and our right to peace, social inclusion and shared wealth.
The growing restrictions of migration by increasingly militarized border controls, has not led to fewer people crossing boarders, but have increased the costs paid by refugees and migrants for more money to more lifes. The responsibility and blame for the dead is cynically deflected by the refugees in their movement, thus criminalizing them and the well wishers who risk their life trying to save lives as "traffickers ".
We will continue to fight for freedom of movement, sexism and racism, adversities which follow us from our country of origins, on our long dreadful journeys and in our host countries. We do not forget that most of our flight reasons are man made calamities like war, bad governance and poverty incited by the so called "developed countries ".
We stand for a society that is solidarity and anti-racist. We stand for the decriminalization of see rescue and those who show solidarity to refugees.
We stand against Seehofer policies and we denounce brutal deportation and mechanisms of control over refugees in camps and the so called AnKER centers.

Freedom of movement is everybody's right! .right to come!, right to stay! and right to go!