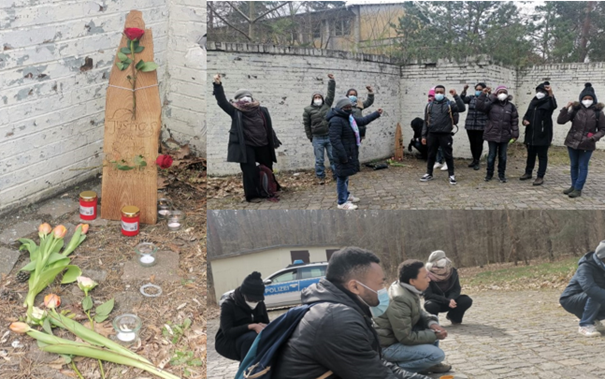 Our request for a rally to honour the memory of the day our sister Rita went missing, was refused by the police. The reason was the high rising Corona infection cases in the district of Elber-Elster.
For us, to mark this day this day was and still is very important because of the many unanswered questions surrounding the disappearance and for our campaign "No Lager for women and children, Abolish all Lagers!". We will not accept that refugee women should simply disappear into thin air and the next thing you know is that their charred remains are found 200 meters away from these isolated lagers.
This is why we decided to involve a lawyer to appeal for the rejection. Time was not on our side at that time. Nevertheless, a small group of us decided to travel to Hohenleipisch, hoping that the court would grant permission to hold a rally in front of the camp before we got there.
Continue reading 07.04.2021: Justice for Rita! Abolish all Lagers!