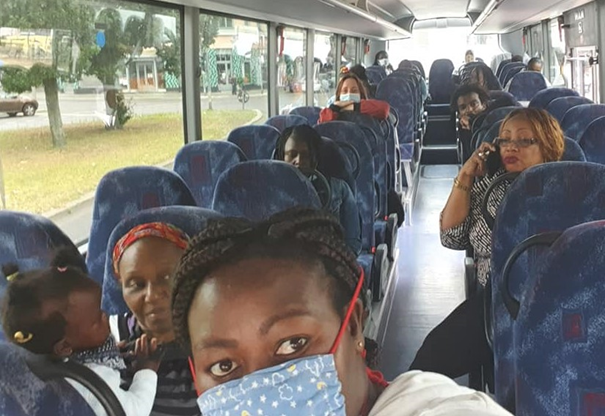 For many years Women in Exile & Friends have been making summer tours to different German federal states to connect with other refugee women*, especially those living in lager. This summer we will move to Hamburg, Bremen and Mecklenburg-Vorpommern.
We want to empower refugee women* to become politically active, in order to fight for their rights as women* living in this society. We also want to address the question of opening political structures to refugee women*. Our main political fight is against the lager system. We believe the shared and isolated accommodations work as a catalyst to sexual violence, traumas and depressions leading to (attempted) suicides.
We want to:
bring into public isolation, racism, sexism, reports on traumas on those experiencing sleepless nights for fear of deportation and the effects of the corona pandemic.
encourage and network with refugee women*, groups and individuals working with refugee women*.
break borders preventing our participation and build bridges to connect us to communities.
be given the opportunity to choose where we want to live in dignity.
connect with the refugee women* fighting for their children`s right to birth certificates.
Continue reading Women* moving against Lager systems and racism 21.07. – 04.08.