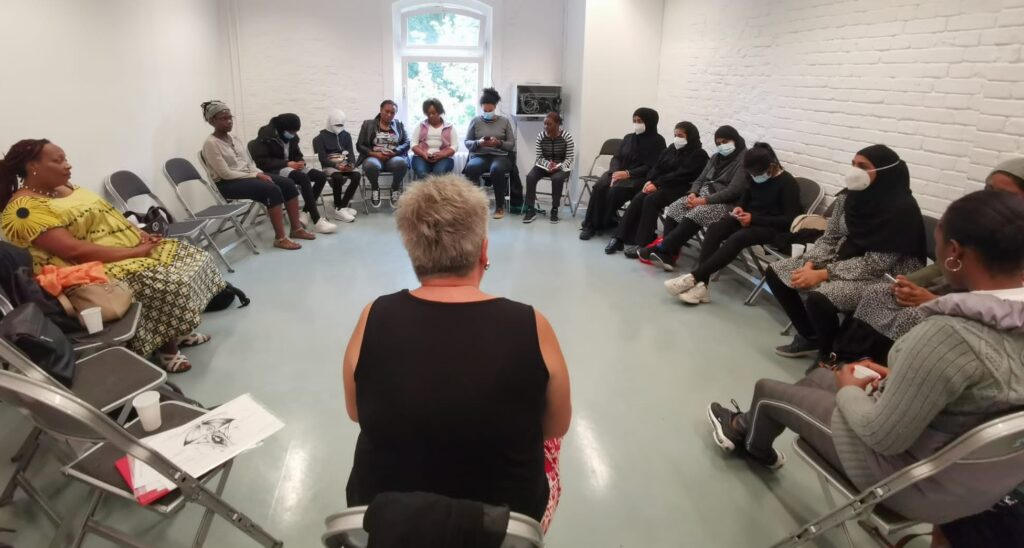 Overview:
The floor of the pelvis is made up of layers of muscle and other tissues. These layers stretch like a hammock from the tail bone at the back, to the pubic bone in front. A woman's pelvic floor muscles support her bladder, womb (uterus) and bowel (colon). All these organs are very close to each other and are connected. The pelvis has holes for passages to pass through, that is the vagina, ovaries and the fallopian tubes.
The rectum demonstrates the relationship to the muscles of the pelvic floor within its openings for urethra, vagina and rectum.
The musculature of the pelvic floor acts as a cradle for the bladder, the uterus and the rectum/small intestine and keeps these organs in their correct position. The pelvis operates only well when it is relaxed not very strong and not too weak.
When women are aroused, the erective tissues makes harder and thicker lips and the clitoris swells. The clitoris stretches inside the body that is why the erection is not as obvious from outside as for men.
Menstruation:
When the uterus works a lot it can cause pains. For menstruation women needs more strength. To relax a little, it is recommended to take warm herbal tea eg. Frauenmantel, pfefferminze.
Continue reading Pelvic floor