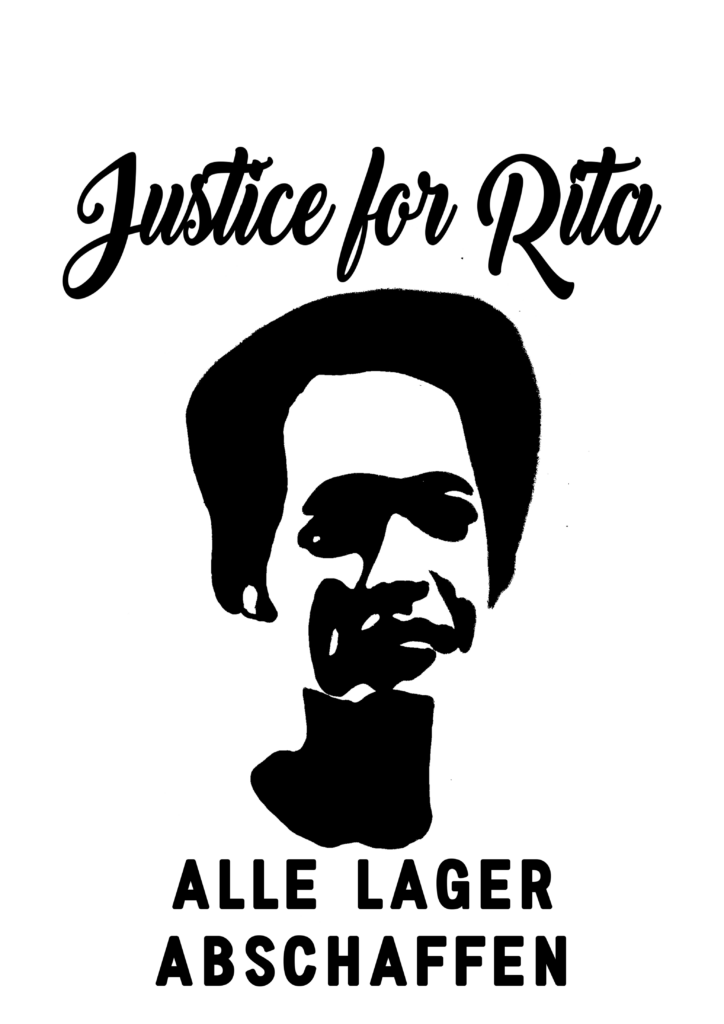 On Monday 25.11 we went on a Bus Tour to Brandenburg, to ask for justice for Rita and abolish all lagers.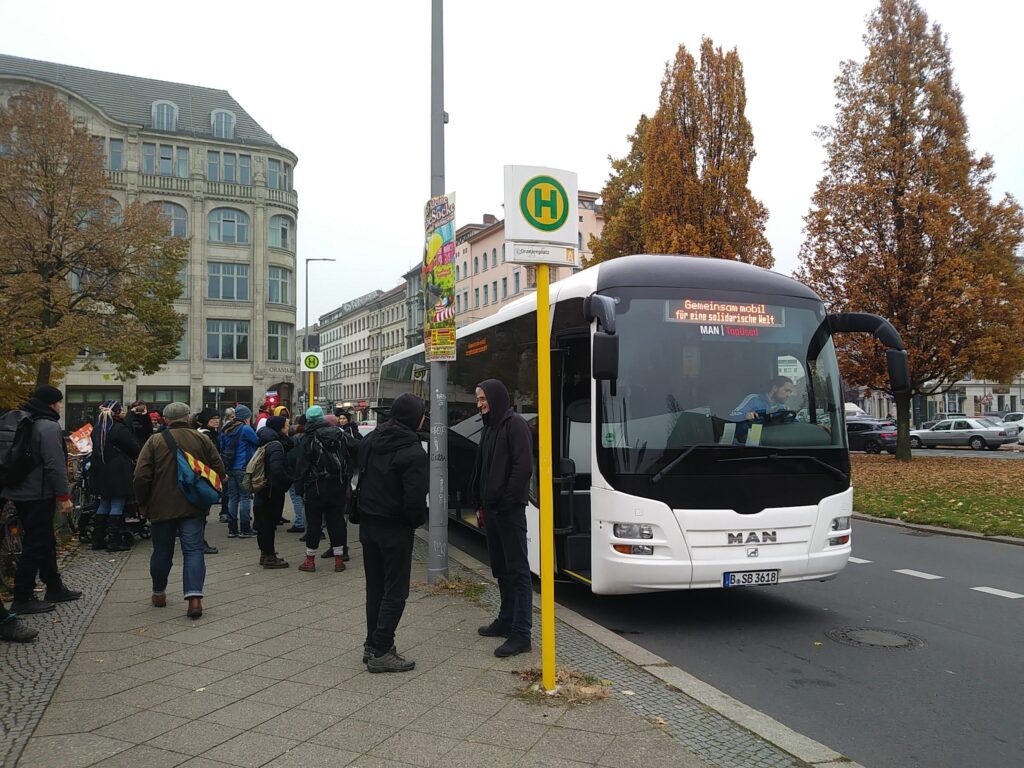 We started at Oranienplatz, where the solibus was waiting us. The bus was full and we had extra cars, so around 65 people started the ride at 11h towards Herzberg our first stop.
After 2h ride, we stopped in front of the Auslanderbehörde where we held the following speech, to create awareness on Rita's unclear death, the situation of women in lagers, institucional racism, sexism and discrimination.
Continue reading 25.11.2019 Bus Tour "Justice for Rita, abolish all lagers"