(See dates and locations below)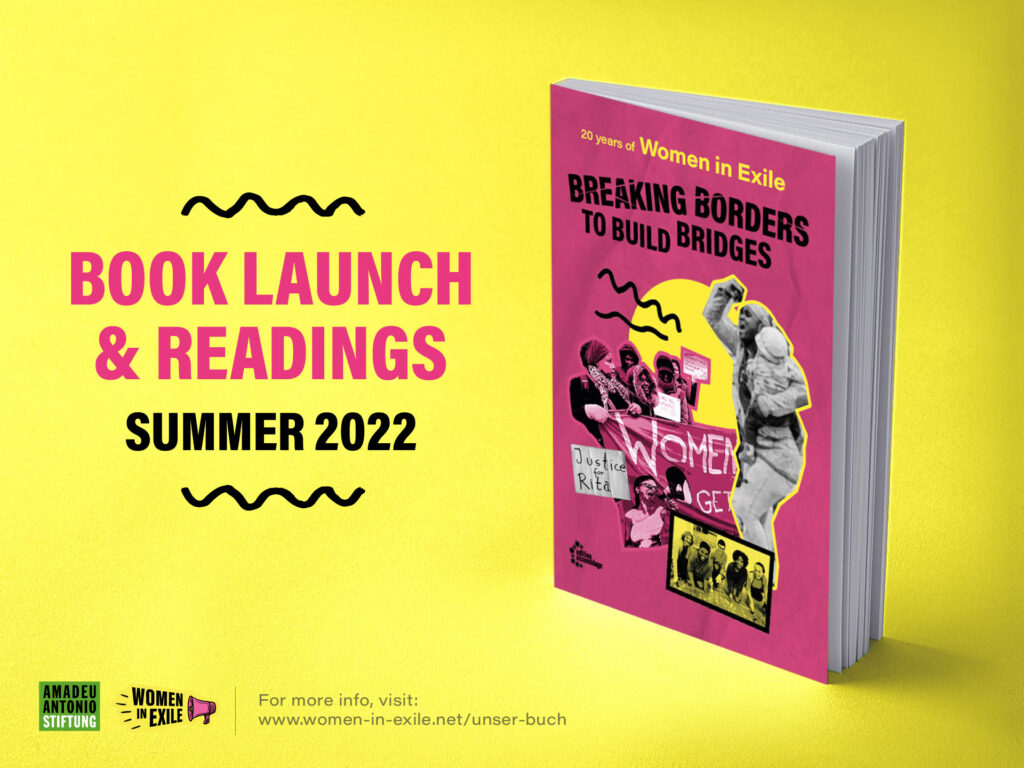 Our book, "Breaking Borders to Build Bridges: 20 Years of Women in Exile" is a collection of refugee women's texts about fleeing, surviving, the situation in refugee camps, and organizing for 20 years as a refugee women's group for the abolishment of Lagers and freedom of movement.
Readings in English. Entry is either free or donation based.
28.6.22
Berlin | Oyoun, Lucy-Lameck-Str. 32, 12049 at 18:30, party at 20:30
30.6.22–3.7.22
Mecklenburg-Vorpommern | Fusion Festival
14.7.22
Rostock | Peter-Weiss-Haus, Doberanerstr. 21, 19h
16.7.22
Mecklenburg-Vorpommern | Hof Uhlenkrug, Dargun
4.-7.8.22
Berlin | International Womens* Conference
You can order the book through our publisher, Edition Assemblage, here: https://www.edition-assemblage.de/en/books/breaking-borders-to-build-bridges/