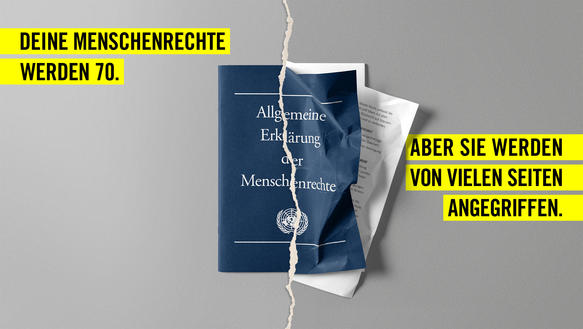 The German Basic Law Art.1 , obliges the state to respect and protect the dignity of all human beings, Art.2 is about personal freedom, Art.3, is about equality of the law and Art.4, is about freedom of faith and conscience. Therefore, we are taking the 70th anniversary of its entry into force as an opportunity to demand amnesty for a right to stay as a step towards a policy that finally takes these claims seriously.
The basic law in Germany has its 70th anniversary this year and there will be state celebrations.Unfortunately, not everybody living in Germany has the privileges of celebrating or is part of this happening. In fact, many people, including refugees, who could benefit from the consistent implementations of the German Basic Law, which is purportedly supposed to protect everybody without discrimination, are not even aware of their rights.
Continue reading Amnesty Now and for all!!